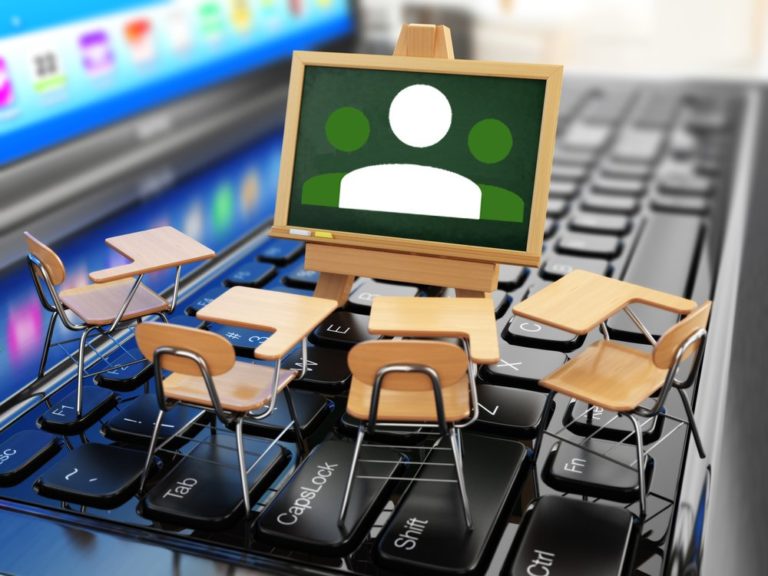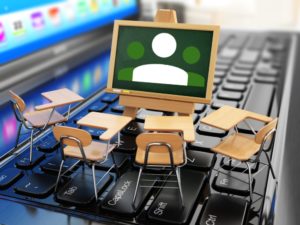 . . . that is the question.
I'm the first to admit I tend to be more of an "old-school" type of teacher.  Well . . . if I'm being totally honest, I can probably remove "school" from "old-school" and still be right on the money.
All the technological advances in education tend to make me a bit nervous.  Even the terminology is intimidating because the names of the apps and programs aren't really words, they're made-up words that combine parts of other words (usually with "ed", "edu", etc. thrown in there somewhere) to create a catchy, techie name.  My English teacher's heart weeps.
However, I must admit that I am LOVING Google Classrooms.  If you are not familiar with this wonderful teaching tool, you need to become familiar with it.  You will be joining 50 million students and teachers who are already using Google Apps and 10 million Google Classroom users.
Google Classroom ties Google Drive, Google Docs, Sheets and Slides, and Gmail together to help educational institutions go to a paperless system.  Yes, you read that right.  PAPERLESS!  If you have a copy counting principal, this is beyond wonderful.
As a teacher, you can create a Google Classroom for each of your classes. Go to: classroom.google.com and log in using a Google Apps for Education account. Click on the "+" button in the top right to create your first class. Add a class name and a section.  The section should identify which of those classes it is (mine have "1st period" for the section). Then click "Create." And there you have it.  You've created your first Google Classroom.
Now's the time to have some fun and get creative.  Click "Change class theme" on the top right side. It will show you a gallery of images you can use to make your classroom personalized.  Also, you can add some specific information in your "About" tab. This section provides some basic information, such as the name and description of the class, your room number, and your e-mail address.  You can also attach materials like a syllabus, classroom rules, or anything else you believe your students might need to reference during the year.
You are now ready to have your students sign up in your Google Classroom! All they need to do is log in to classroom.google.com with their school Google account and click the "+".  It will ask them for a class code, and when they enter it, they're in — Voila!
Here are some of my favorite things to do with Google Classroom:
Add Assignments from ANYWHERE: If you are anything like me, you know that being absent is often more work than just coming in and toughing it out.  Writing extensive sub plans, making tons of copies, and, of course, worrying that there will be crime scene tape over your door when you get return are now things of the past.  I can just add an assignment from the comfort of my bed or couch, depending on how mobile I am.
Check Student Progress: This is so much fun to do! I can check on how my students are doing during the class and send them messages in real time.  This is great for providing a gentle "nudge" to students who believe a day with a sub is a free day.
Immediate Feedback: When I'm teaching a lesson I consider especially challenging, I can post a question about their understanding of the topic and instantly see their answers.  This allows me to adjust in midstream and not have to ask students to admit in front of their peers
Grade Assignments: What I love about this is that Google Classroom flags every assignment as "not done," "done," "late" or "done late".  There's also a place to leave feedback for the student and assign a grade.
Well, there you have it.  I'm officially a Google Classroom convert.  Maybe the idiom is wrong.  You can teach an old teacher new tricks.